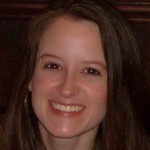 I am a Licensed Psychologist and Licensed Specialist in School Psychology with a background in child and adolescent assessment and therapy.  My current areas of expertise include assessment and treatment of Anxiety Disorders (including Selective Mutism, Obsessive Compulsive Disorder, Separation Anxiety, and Social Phobia), Depression/Mood Disorder, and Learning Disabilities.  I also have specialized experience and training in providing therapy to children with complicated, mixed diagnostic pictures, including children with co-occurring psychopathology and developmental issues.
Prior to moving into community work, I worked as a staff psychologist and clinical assistant professor of psychiatry at Children's Medical Center of Dallas and the University of Texas Southwestern Medical School.   In addition to my work with children and families, I provided training to postdoctoral fellows, graduate students, medical students, and psychiatry fellows at the medical school, where I continue to lecture on a volunteer basis as time permits.
Prior to beginning my work at Children's, I completed a postdoctoral fellowship in child psychology at the Center for Autism and Developmental Disabilities at Bradley Hospital and Brown University in Providence, Rhode Island.  I also gained experience through numerous internship and practicum opportunities during graduate training, including Children's Medical Center of Dallas, Dallas ISD Youth and Family Centers, Dallas ISD Department of Psychological and Social Services, Austin ISD Department of Special Education, the Austin Travis County Department of Mental Health and Mental Retardation, and Tangram Premier (now ResCare Premier) Residential Treatment Center in San Marcos, Texas.
My undergraduate degree is from the University of Texas at Austin.  I have a Master's Degree in School Psychology from Texas State University and a Ph.D. in Psychology from Texas Woman's University.   My doctoral dissertation focused on the neuropsychological profiles of children with Autism and Asperger's Disorder. 
In addition to my background as a child psychologist, I taught children with special needs as a certified special education teacher in Austin, Texas for 5 years.  I continue to hold teacher certifications in the areas of Special Education (pre-K-12) and Secondary Composite Science (all high school sciences).  I currently live in Plano, Texas with my husband and two children.